SHOCKWAVE Therapy at the Source
We are proud to offer shockwave therapy here at The Source Wellness Center. Our occupational therapists, occupational therapy assistants and chiropractors are all trained in the use of Chattanooga's patented RPW shockwave therapy. This treatment option uses sound waves to help with various musculoskeletal conditions.
How shockwave therapy can help with your condition
Shockwave therapy is a non-invasive treatment option that uses high-energy sound waves to stimulate healing for various musculoskeletal injuries. Shockwave therapy can be effective in reducing pain, improving mobility, and speeding up recovery time. It has been shown to be particularly effective in the treatment of plantar fasciitis, tendonitis, and stress fractures as well as helping with pain reduction associated with spinal disc injury.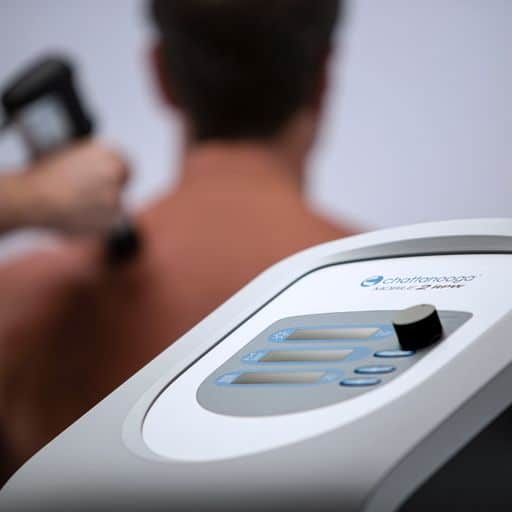 Additional Benefits of shockwave therapy
R

Plantar Fasciitis

R

Tendinitis, Tendinosis, Tendinopathy

R

Golfer's and Tennis Elbow

R

Sprains and Strains

R

Lumbar, Thoracic, and Cervical Disc Bulges and Herniations
If you're suffering from an acute sports mishap or still suffering from the effects of a years-old athletic injury, we encourage you to try our unique state-of-the-art treatment. You'll be surprised at how much better you can feel when the proper diagnosis is made and the right treatment put in place.