Since 2014, Dr. Kyle Bilquist has delivered a unique brand of chiropractic care to a specific segment of the population: area athletes. From body-builders and weekend warriors to golfers and tennis enthusiasts, we have the tools to help. Dr. Kyle has the experience, skill and expertise to handle even the most difficult cases. At The Source Wellness Center we offer our patients an extensive array of therapies to reduce their pain and improve their game.
Dr. Kyle received his Doctor of Chiropractic degree from the prestigious Palmer College of Chiropractic in Davenport, Iowa. Because of his deep love for sports, he was very drawn to helping men and women with athletic injuries, just as he had been helped years before.
His interest developed into a passion, and has made him the "go-to" doctor in Rahway for anyone suffering from either acute injury or dealing with the effects of previous athletic trauma.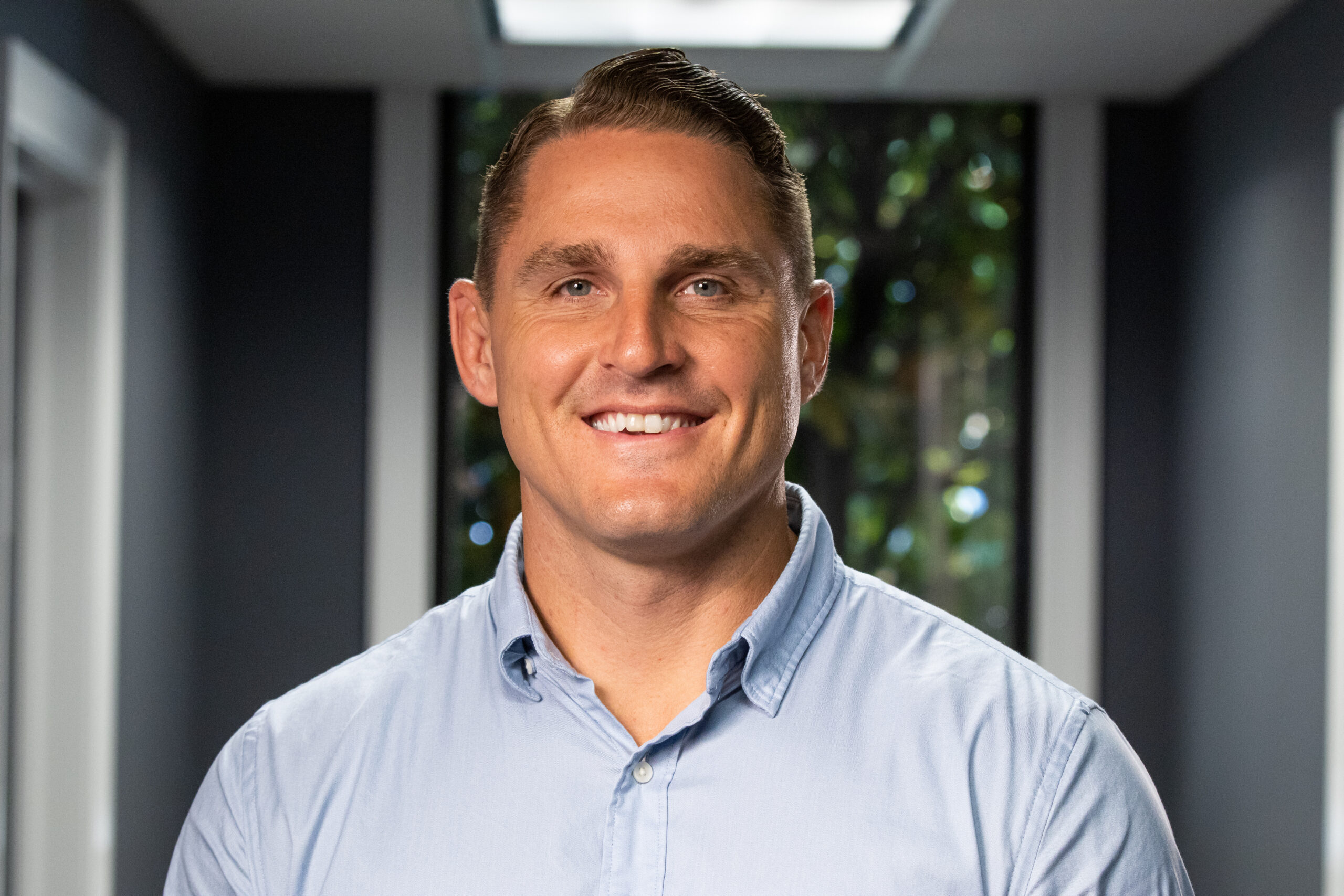 Dr. Nicole Yarbenet attended Grand Valley State University in Grand Rapids, Michigan, graduating with a Bachelor of Science degree in Health Professions and a minor in Aging and Adult Life. Adjusted since birth herself, she found her true passion for Chiropractic after undergrad and decided to travel to Davenport, Iowa to obtain her Doctorate of Chiropractic degree from Palmer College of Chiropractic.
Dr. Nicole uses a wide variety of adjusting techniques to improve posture, decrease pain, and reduce any nerve interference. She may also suggest nutritional supplementation, diet changes, exercises and lifestyle modifications to help nourish and energize the body to heal itself naturally. Using this unique approach, Dr. Nicole is able to help you to accelerate and/or maintain your journey to good health. She also enjoys working with children and modifies her techniques so they are kid friendly.
In her free time, she enjoys golfing, spending time at the shore, and of course staying current with all the new Chiropractic research.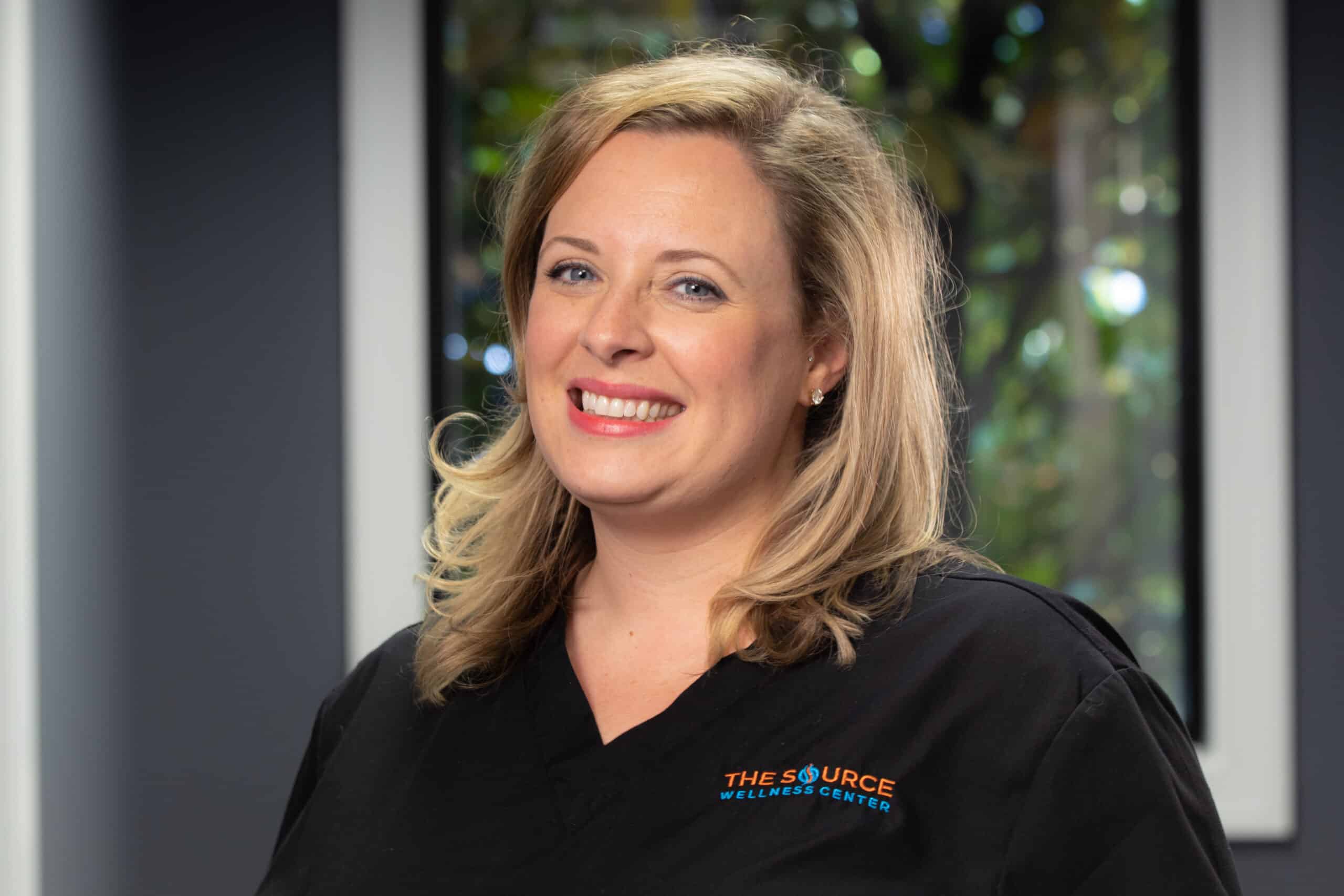 Mindy is the occupational therapist at The Source Wellness Center. She started her career as an ergonomic specialist making postural corrections and teaching exercise and stretches for companies that include blue apron, HBO, and NBC. In this setting she became well versed with injuries that can occur from poor posture and overuse in the workplace. This drove her to become certified in Graston Therapy, a technique that breaks up knots in muscles and ligaments that develop from years of over using an area.
MIndy received her occupational therapy degree from Kean University. With her extensive knowledge of anatomy and postural analysis she can help tremendously with most chronic and overuse pain and injury.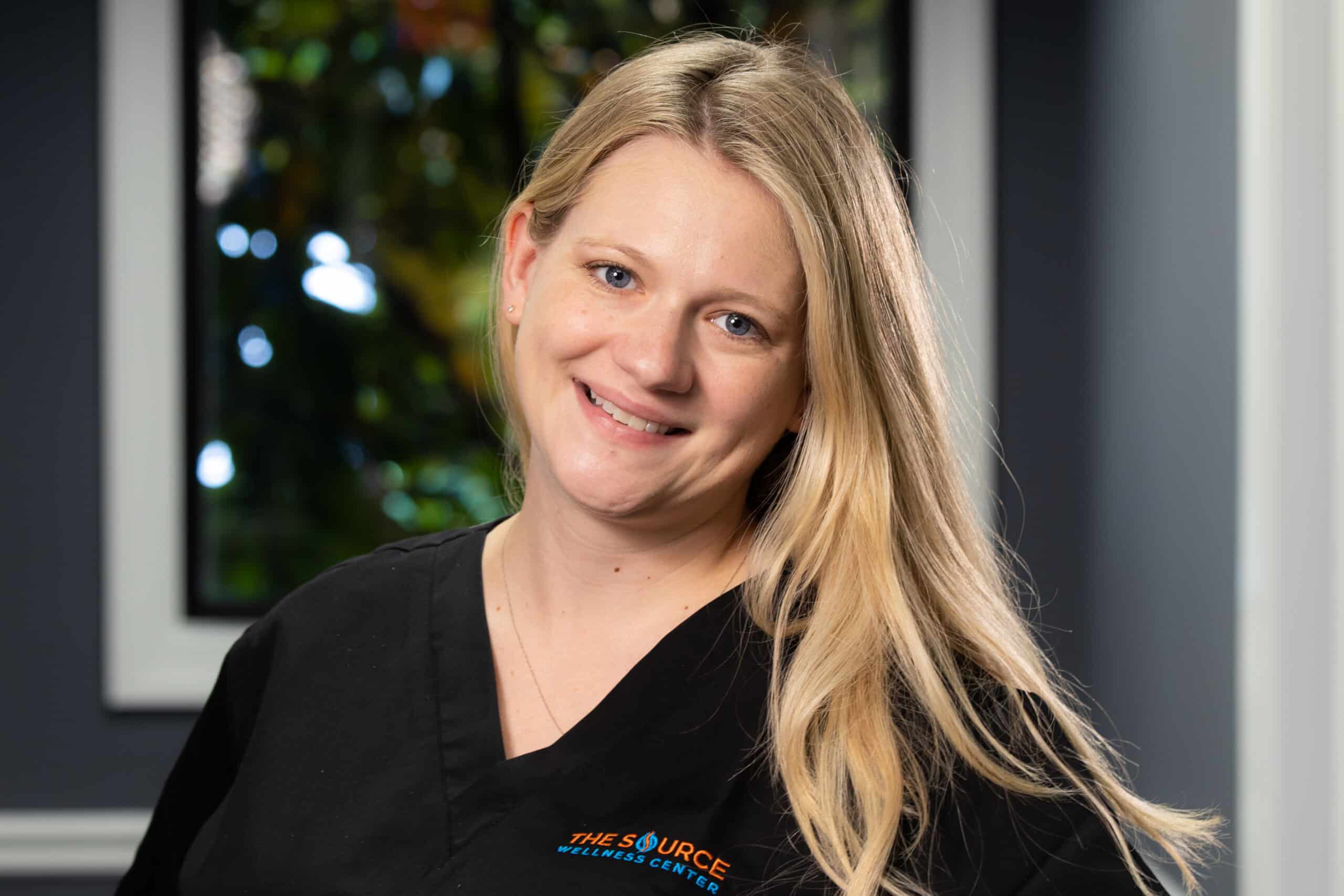 Meet Kelly Scrivanich C.O.T.A
Kelly received her occupational therapy assistant degree from Eastwick College, where she graduated with honors. Before joining the team at the Source Wellness Center, she worked alongside a certified hand occupational therapist while treating orthopedic conditions relative to the upper extremities. She also has provided OT treatment to both pediatric and geriatric patients in an outpatient setting. At the Source Wellness Center, Kelly utilizes a variety of advanced occupational therapy techniques including Graston Therapy, neuromuscular facilitation stretches, ultrasound, EMS, shockwave and cold laser therapies. She takes a dynamic approach to treatment by encouraging a patient's active participation through guided therapeutic exercise and education of proper body mechanics while correcting any postural issues that may be present.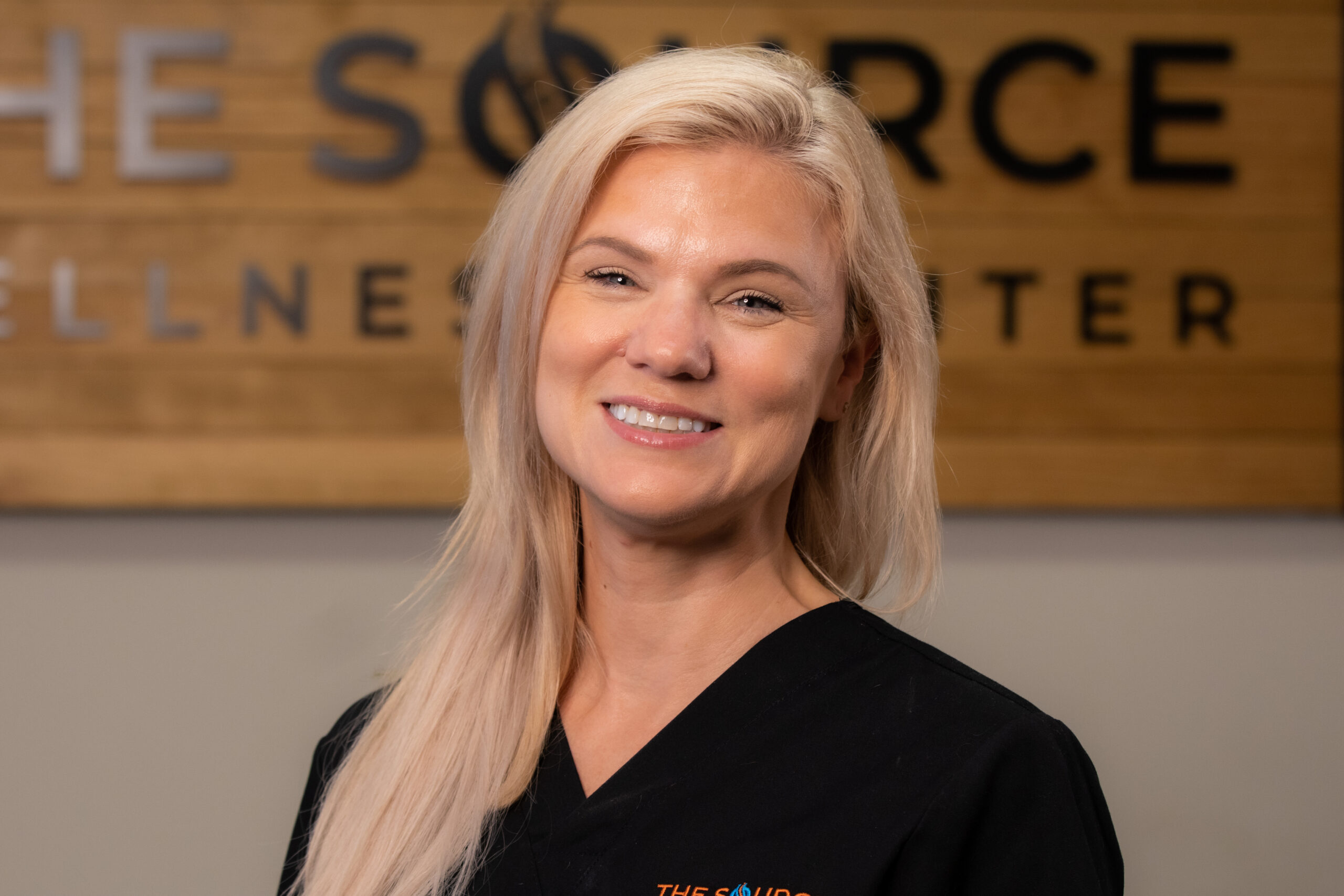 Meet Tae-Young "Jacob" Choi L.Ac
Jacob is the acupuncturist at The Source Wellness Center. Jacob has been practicing acupuncture in a variety of settings for over 17 years. Jacob has worked in a variety of clinics and has helped patients with both acute and chronic injury. He utilizes many different styles to promote chi and increase blood flow to regions of the body that need healing. Jacob has vast experience with different types of patients, including motor vehicle accident, chronic overuse injury, sprain/stain, and acute injury patients.
Jacob received his acupuncture degree in 2004 from The Eastern School of Acupuncture and Traditional Medicine in Montclair N.J. Since then he has worked in a variety of pain management and wellness based settings.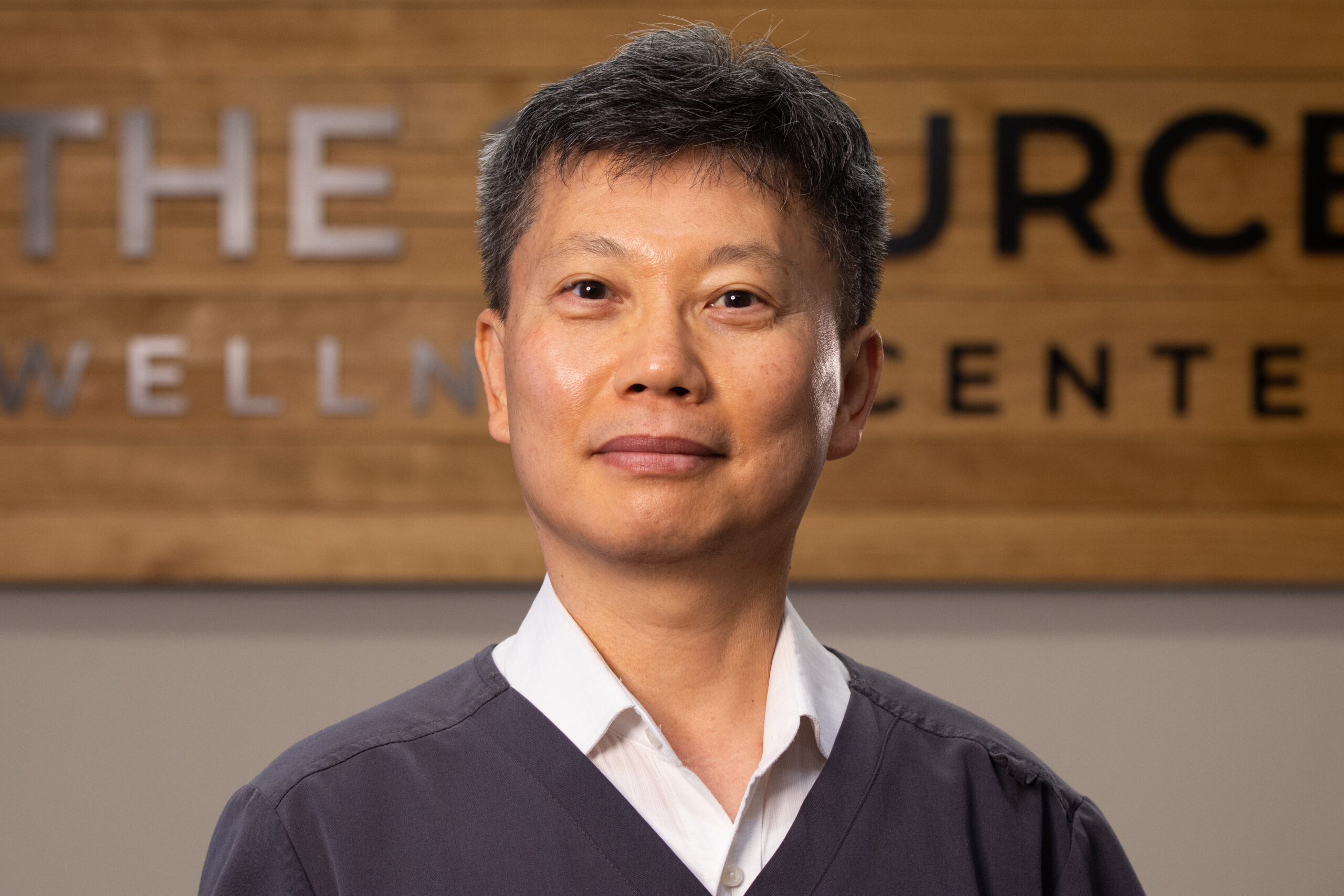 Meet Alys Guttenplan L.Ac
Ms. Guttenplan is a lifelong athlete, and former competitive figure skater. She became interested in the study of acupuncture following a successful course of acupuncture treatment for lower back pain she was experiencing. Ms. Guttenplan enrolled at Tri State College of Acupuncture in 2007. She has been practicing acupuncture since her graduation in 2010. Prior to becoming an acupuncturist, Ms. Guttenplan worked as a medical social worker for ten years, after receiving her Master of Social Work from New York University in 2002. Ms. Guttenplan is also a certified yoga instructor and trained at the renowned Kripalu Institute for yoga and health. Ms. Guttenplan enjoys utilizing her varied background in her acupuncture practice. She is still an avid figure skater and currently trains in New York City, at The Skating Club of New York.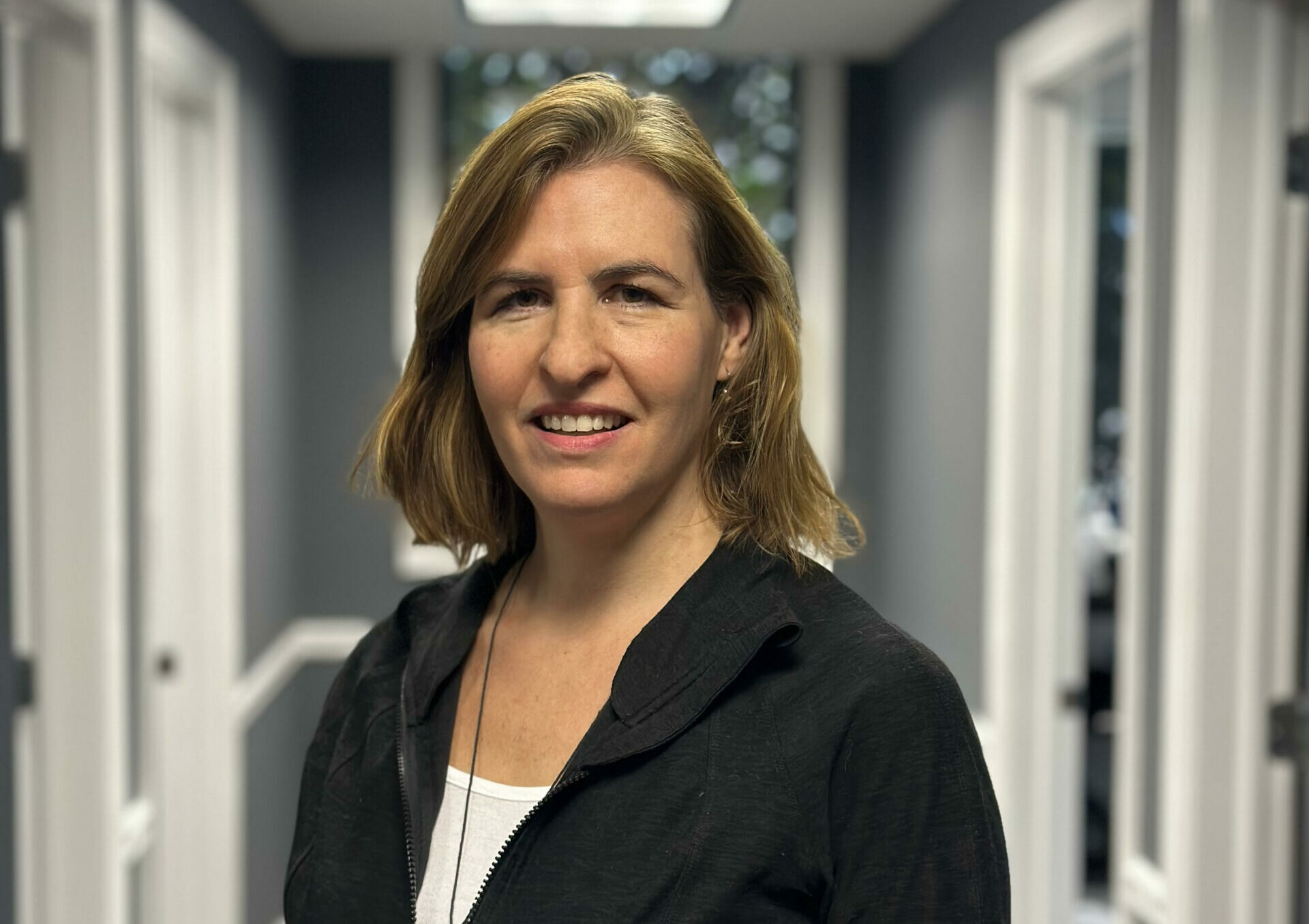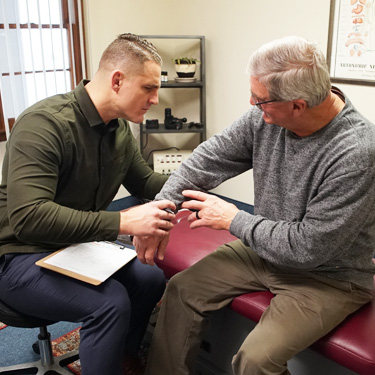 We have an uncomplicated philosophy that has served everyone, from doctor to patient: we need to identify your problem and then fix it. If we can't, then it's our job to find the right person to get the job done.
We specialize in:
Overuse injuries
Chronic pain
Pain that increases with activity, including texting, typing, walking, running, working out, sitting or standing
We're an Atypical Chiropractic Office
We're a unique chiropractic care center in that our focus is more on the muscular systems of the body rather than the nervous system. The two are interconnected, of course, but we find that by improving muscular and soft tissue health, nervous system vitality improves as well.
We also take a team approach. Each treatment always includes at least 12 to 15 minutes of targeted medical massage by one of our professional massage therapists. Our goal is to help you heal quickly and efficiently. Customized treatment plans make that a reality.
Over the years we have helped many different types of patients. From teachers with aggravating neck pain to body-builders no longer able to lift weights—our treatments have made a world of difference. There's always something we can improve.
We invite you to become part of our unique practice. We want to be of service in helping you to return to the physical activities that you love. For your convenience, we offer same-day appointments, Saturday bookings and late appointments. We also accept insurance. Why not contact us today to begin your healing journey?
Rahway Office (848) 235-5603
Metuchen Office (848) 260-0140
For your convenience, we offer same-day appointments, Saturday bookings and late appointments. We also accept insurance. Why not contact us today to begin your healing journey?